Join CyberLens
We're only as good as the people who work here
Right from the start, we recognised that attracting, rewarding and taking care of our team is essential. Without the best people, we can't deliver the highest possible level of service to our clients. When we're at our best, our clients get the best. That's why we need people like you.
You're an ambitious and skilled professional looking for an opportunity where your talents and hard work are recognised and rewarded. Here are just a few of the ways Cyberlens can help you achieve your career aspirations.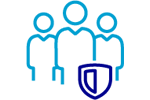 Development
Professional career development through training and mentoring.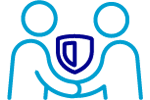 Support
The freedom to explore your interests in specialist areas of the industry.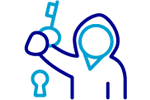 Salaries
Competitive salaries. Benefits include a shared equity scheme.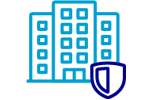 Charity Days
Charity days, where we all work together to give back to the community.
See what we're about
Grow with us
We do post specific vacancies on this page, but we we're also happy to receive CVs on spec. Even if we can't offer anything right away, we will reach out to you if the right moment arrives.
If you would like to get in touch, please use the form opposite and we will get back to you with details on how to submit your C.V.